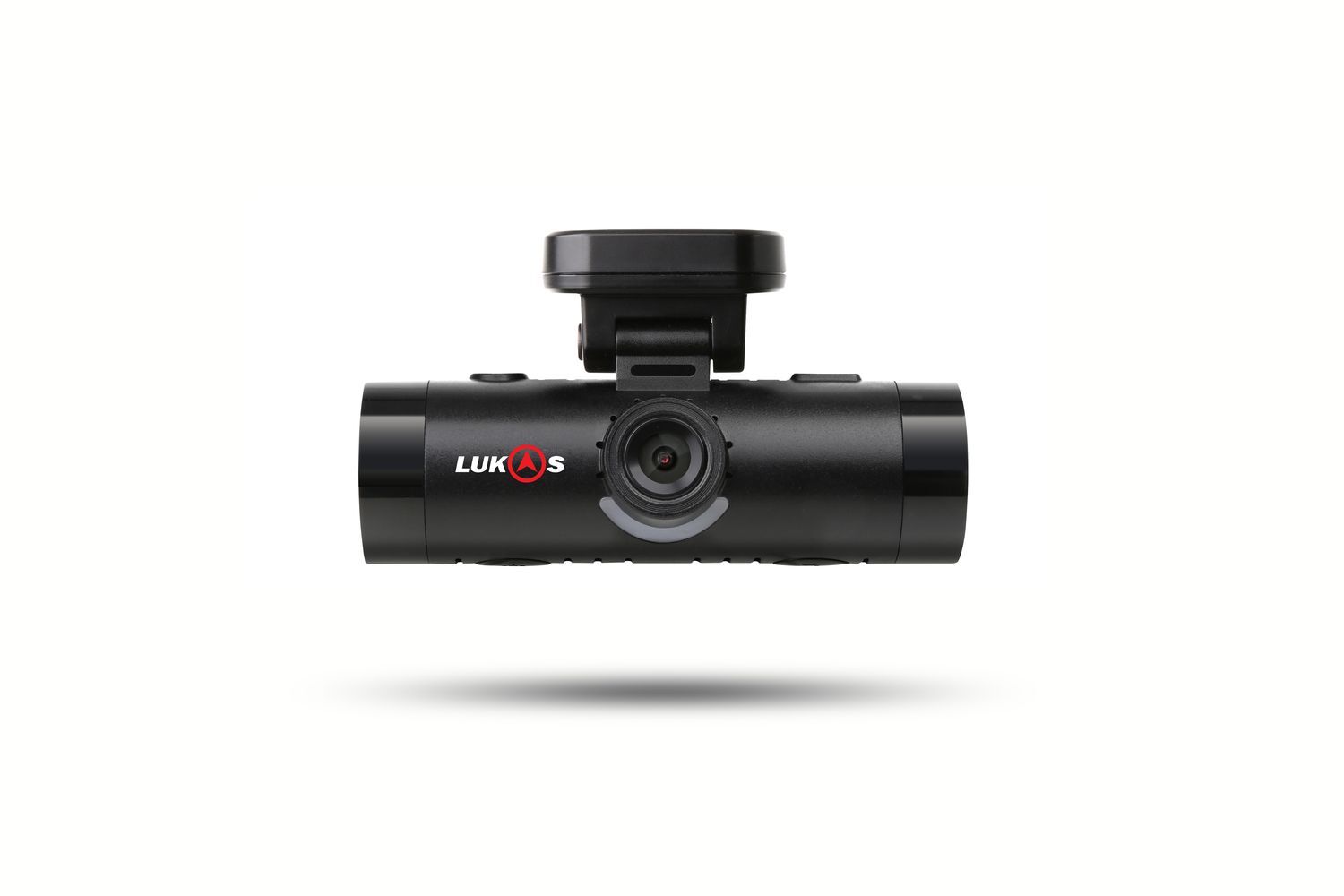 LUKAS V790-1CH Dashcam
FULL HD DASH CAM Slim Design 1 Camera
V790 Front 1080P Full HD
SONY STARVIS 2.1MP image sensor
GPS Inbuilt
Wifi Inbuilt with APP Android and Apple
LUKAS playback software for APPLE and Windows PC
ADAS
PARKMODE Recording
Low voltage cut off function
Permanent Power harness
16GB SD Card (Max 128GB)
PC and Mac Viewer
Built-in Microphone and Speaker
Built-in Supercapacitor
Compatible wit QVIA LUKAS Tamper proof case (optional)
2 Year Australian Warranty
LUKAS V790-1CH Dashcam features, performance and value make it one of best buys on the market.
The LUKAS V790-1CH is has a long list of features and quality that set it apart from other entry level dashcams. As with all the Lukas and QVIA dashcams, it is designed, engineered and produced in Korea to the highest levels to ensure it meets your expectations.
The Qvia Lukas dashcams models come with a 2 Year Australian Warranty.
The LUKAS V790 1 channel dashcam, what does it have?
1 CAMERA Front is recording at Full HD 1080P, using 2.1 Megapixel Sony STARVIS Image Sensor, With wide 135 viewing angle ensures you capture the highest quality videos day or night, Driving or parked.

CPU CHIP. The CPU used for the LUKAS V790-1CH is the Allwinner V3 chipset.

ADAS- Advanced Driver Assist System is included in the LUKAS V790-1CH. LDWS Lane Departure warning system, FCWS Front Collision warning system. These features require simple calibration process for you set up for you vehicle. All are programmable ON and OFF.

PARKING MODE RECORDING- All the QVIA LUKAS dashcams come standard with permanent power kit. Parking Mode Recording feature of the LUKAS V790-1CH to record files even if you parked. The LUKAS V790-1Ch can detect Motion and Impact when parked and will keep a 30 second file of the event. It will record the 10 seconds before the event and 20 seconds after the impact. You can change the sensitivity of these setting any time to suite your needs

Wi-Fi- the Inbuilt Wi-Fi of the LUKAS V790-1CH allows you to connect your Apple iPhone or Android Smartphone directly to your dashcam via the QVIA APP. This allows you to view and download files, change settings and more without having to take out the Micro SAD card

GPS. This feature is inbuilt in to the product design, no extra attachments or cables required. The GPS can provide you with location and speed information recorded directly to your micro Sd card.

MICRO SD CARD The LUKAS V790-1CH comes standard with 16GB Micro Sd card. You can use up to 128GB micro SD card to massively increase the number of hours you can record before the recording starts to loop. Its format free technology extends the lifespan of your memory card and provides a more secure recording process.

RECORDING MODES. The LUKAS V790-1CH will allocate your files into modes. ALWAYS- Standard driving it will record in 3-minute videos. EVENT- Records before and after impact is detected for 30 seconds in total, 10 sec prior and 20 sec after impact. MANUAL- Records when the 'M' button is pressed. Records for 30 seconds both front and rear. MOTION DETECTION RECORDING- Records when motion is detected during parking mode. Records for 30 seconds both front and rear. TIME LAPSE – Captures one per second during parking. Allows more recording files during parking.For more information check out the information on this page or Contact us for so we can answer any of your questions

Heat Resistance. The LUKAS QVIA dashcams are designed and engineered to withstand the High Heat temperatures for operation and recording within your vehicles environment.
What do you get in the box?
1 x V790 Front Dash Cam Main unit
1 x Hardwire permanent power kit
1 x 16GB Micro SD Card
1 x Front Camera mount bracket
2 x Adhesive pad for cameras
1 x User Manual
For installation of Hardwire kit and Rear camera we recommend installation by experienced-professional service.
(V790G)

Product Specifications

LUKAS NON-LCD MODELS

V790-2CH

V790-1CH

Image

Resolution /
Frame Rate

2CH FHD + HD

1CH Full HD

F : 1920 x 1080p @ 30fps
R : 1280 x 720p @ 30fps

F:1920 x 1080p @ 30fps

Memory

16GB (Up to 128GB)

Camera

Front : 2.1M Effective Pixels,
Sony Starvis CMOS Image Sensor (IMX 307)
Rear : HD CMOS Sensor

Front : 2.1M Effective Pixels,
Sony Starvis CMOS Image Sensor (IMX 307)

CPU

Allwinner V3

Viewing Angle
(Approx.)

F : (Diagonal) 135° / R : (Diagonal) 120°

F : (Diagonal) 135°

Recording Modes

Always Recording, Event Recording,
Parking Mode Recording (Motion Detection), Manual(Emergency) Recording

Video Compression

MP4

Wi-Fi

802.11 b/g/n (2.4~2.4835 GHz)

GPS

Built-in / Ublox 8 Dual Band (GPS+Glonass)

Microphone

Built-in

Speaker
(Voice Guidance)

Built-in (3 languages)

LED Indicators

Front : Security LED, Recording LED, GPS LED, Wi-Fi LED, ADAS LED
Rear : Security LED

Low-voltage
Cut-off System

○

Format Free
System

○

Current
Consumption

268mA
(GPS ON, WiFi OFF)

130mA
(GPS ON, WiFi OFF)

Operating Temp.
Storage Temp.

-30t ~80t / -40t ~90t
(-22F ~ 176F / -40F ~ 194F )

Screen / Resolution

N/A

Size(mm)

F : 101 x 62 x 38
R : 52 x 30 x 26

F : 101 x 62 x 38

Weight(g)

F : 82 / R : 22

F : 82

Tamper-Proof Case

Tamper-Proof Case
Blocks physicall access to :
1. SD card
2. Power and Rear Cable
3.Power Switch on the dashcam
4.Format button on the dashcam

ADAS 1.0

ADAS (Advanced Driver Assistance Systems)

LDWS (Lane Departure Warning System)
FCWS (Forward Collision Warning System)
(ADAS can be selectively turned on and off / Configuration settings for sensitivity and speed for alarm activation)

Other features

Parking Mode Event Voice Notification : When exiting Parking Mode Recording, V790 and VT790 tells the driver if Events were recorded in Parking Mode, so that the driver can check the recording right away on the Lukas App.- Scheduled Memory Card Format : Schedule memory card format every 4, 8, 16, 32 weeks to minimize potential memory card errors.
*Subject to change for product improvement
| | |
| --- | --- |
| SKU | V790G |
| Barcode # | 8809359725976 |
| Brand | LUKAS |
More From This Category